Hey Readers, Let me know in a comment, Are you, student or teacher?
By the way, anything you are. Here, I will show you complete information about hsslive.in .
Above all, I say, HSSLIVE.in is a lively participating blog for the higher secondary sector, an online initiative launched in January 2011.
All about Hsslive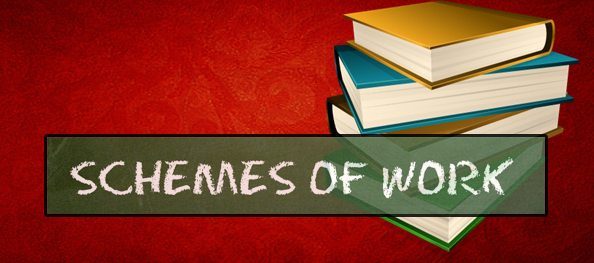 This website is mainly performing for high school teachers and high school students. In other words, higher secondary students get some help in their study from this website. Certainly, The support and assistance provided by this online blog provide a platform for teachers, students.
Although parents discuss up-to-date information on topics related to the higher secondary department. The quality of the study notes published in this blog is very good. Also, these study materials are evaluated and expertized by people in the higher education department.
Similarly, This blog gives many students a wide range of free software products for everyday school and high school classroom learning materials activities. Also, Using visitor comments, information technology, and available resources for learning materials prepared by high school teachers, this blog proves a growing reception and appreciation by the learning community.
Above all, these study materials are very good for preparation, According to blog comments.
YES, friend, I analyze all of the comments and feedback of this blog.
Main Menu section of HSSLIVE
This Blog has a 7+1 menu bar contains various options.
But, In the menu bar section, one of the sections is DOWNLOADS. These sections are divided into 7 labels. That's names are:
EXAM RESULTS
CIRCULAR
GOVT ORDER
MANUAL
FORM
SOFTWARE
STUDY MATERIAL
Similarly, In the menu bar section, one of the sections is HELP. These sections are divided into 8 labels. That's names are:
SPARK HELP
GAIN PF HELP
PROVIDENT FUND
SCHOLARSHIP
COURSE/CAREER
INCOME TAX
TELEPHONE DIRECTORY
PLUS TWO HELPLINE
And also, HSS LIVE has 8 different portals in the portal section.
Online Result Anaylise
Online results analysis of high school results through the results analytics portal is a collaborative and wide-ranging product of the blog community. Also, This portal helped in performance analysis at school, revenue district.
And also you don't know, the performances at the state level on a subject basis.
Teaching & Learning Community of HSSLIVE
The blog provides an opportunity for both teachers and students to raise doubts and also provides a window to receive official orders and application forms. The blog maintains a strong connection between teachers and the educational community through the Internet and as a result, creates an opportunity to discuss various teaching-learning issues.
Social Media of Hsslive
Facebook
Firstly on Facebook. This HSS LIVE name educational blog entered the social network through Facebook in 2013. They have also a Facebook group called Team HSSIV Live.
Telegram
Also, HSSLive is taking an innovative and informative initiative to provide regular and instant updates when updating various high school curriculum activities, study topics, and other news items.
How to join HSSLive Telegram Broadcasting Service?
Firstly, Save the number 9074043146 on your mobile.
Secondly, Join their television channel hsslive.in
HSS LIVE enter in the mobile app
This blog has made it possible – high school notices and warning campaigns in all high schools in the state in a flash of a second. On the other hand, The Android version of HSSLIVE was recently launched for a new generation of students.
 And, If you are a teacher, so, you can use smartphones and tablets for educational purposes.
Yes, It happens.
hsslive.in publish their own App.
This application is equipped with updated information on the blog on our mobile phone. Our other attraction, the off-line reading of the blog, is now available. So guys, This app is free to download. Therefore, this application is available at the Google Play Store.
HSS LIVE provide Guest Post Service
Hey blogger or reader, Good news for you.
This educational website provides guest post service.
Yes, it is right.
You are welcome to be the author of this blog!
"Share Your Knowledge" is an endeavor to make high school reading materials available free of charge to those who are searching.
Similarly, you can educate anyone for and from anywhere.
Now, Your knowledge of your skills will not be limited to just your organization. you need to expand education. So, any student or teacher can join this effort to contribute, learn, or just share your knowledge.
Though there are some guidelines of Guest Post, you can read to their website. After completing your article, you should send their email id: hsslivein@gmail.com / ask@hsslive.in
Contact with them
If you want to contact them, so, it is for you,
Contact :
hsslivein@gmail.com
ask@hsslive.in
Conclusion,
So, My friend,
In conclusion, Did you understand anything about HSSLIVE.in ?
In this article, you know all of the information about the HSS LIVE website. I
mean this educational website.
But, I don't know, who you are?
Student or Teacher or Parent
If you are a student, you can follow this website' study material and share this article with your friend.
Similarly, if you a teacher, you can create a guest post on these websites.